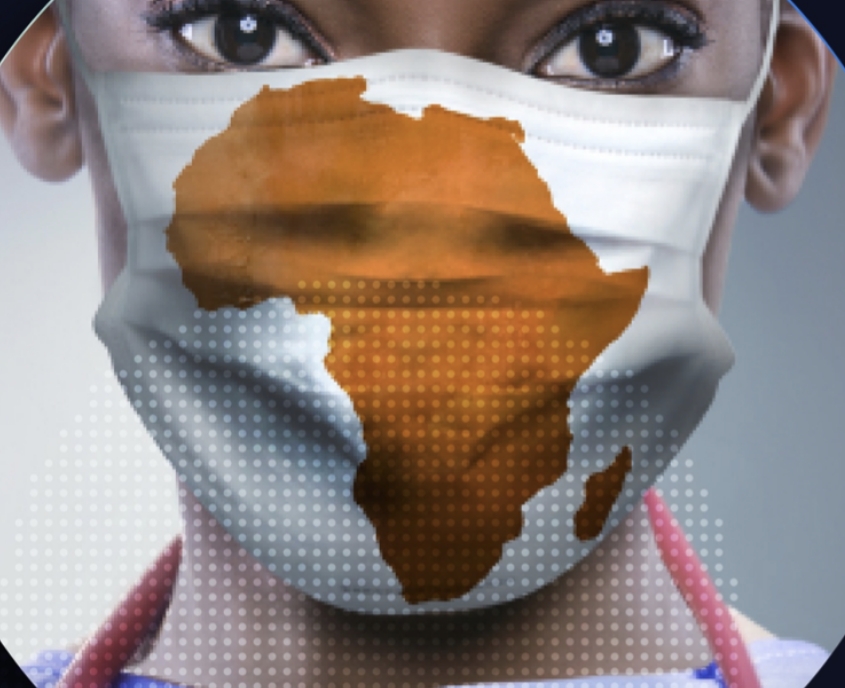 Africa Health ExCon Report 2022
H.E President Abdel Fattah El-Sisi, President of the Arab Republic of Egypt inaugurates the first Edition of Africa Health ExCon the largest Medical Conferences and Exhibition in Africa which is endorsed by the Egyptian Authority for Unified Procurement, Medical Supply, and the Management of Medical Technology (UPA) The First edition of Africa Health ExCon took Place from 5-7 June,2022 at Egypt International Exhibition Centre (EIEC) Cairo, Egypt
Download Report
Participants Testimonials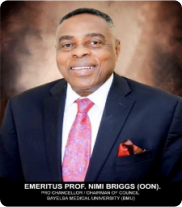 "Well organized. Well attended. Educative. informative. Good ambiance. Friendly colleagues. Glad I participated."
Nimi Briggs - Professor Emeritus, University Of Port Harcourt, Nigeria.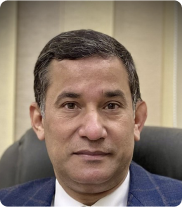 "It was a highly successful conference as it was the first one to explore and invest in our continent, but I recommend it to be more towards the exhibition because it will be the gate for our beloved country to do more investment in the health care system."
Lotfy El bendary - Head Of Urology Department, Zagazig University, Egypt.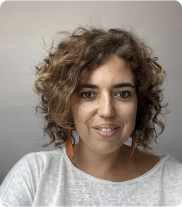 "This outstanding conference has given the possibility to gather people from all over Africa to share experiences and common challenges to develop selfsufficient transplant programs. It has been a privililege for me beeing there."
Chloe Balleste - Director international development, Fundació Donation and Transplantation Institute, Spain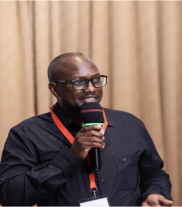 "The conference was well organized with a wide African reach creating a great platform for exchange of ideas, The venue was excellent state of the art catering well for the exhibition and the presentations."
Andrew Wetende - ARO Vice President Africa Regional Organization for Anglo- Saxon Countries Past President of Kenya Dental Association, Kenya.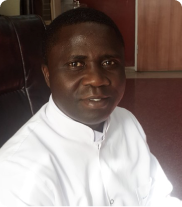 "I personally thank the Egyptian government and the local organizers for this wonderful and highly insightful Congress. Despite a short-lived delays and little setbacks on the arrival and first day of the Congress the rest of the program went extremely well. I am very grateful and hope to participate in future Congress at any capacity for better collaboration between our countries and peoples"
Nabil Mohammed Nuamah - General Surgery And Hepatopancreatobiliary Consultant at 37 Military Teaching Hospital and Director at Nu Medicals Ltd, Ghana.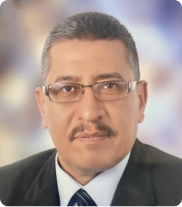 "Africa Health ExCon is an exciting event and a great initiative to gather all health care providers in Africa for the welfare and health of African people. Africa Health ExCon is a landmark and turn point in the history of co-operation of different African countries in exchanging their experience and integration of their health services."
Osama Farouk - Professor and Chief of Orthopedic Trauma Unit, Assiut University Hospitals, Faculty of Medicine, Egypt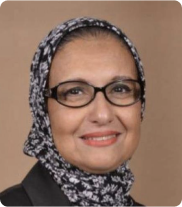 "The event was corner stone for interdisciplinary approach in health sector. The presentations were amazing with top notch researches that foster sustainability in knowledge update. I found that the exhibition provides the most recent technology in the field. Great thanks to everyone who exerted an effort to make it such a successful event."
Azza Ezz Elarab - Dean of Ahram Canadian University, Egypt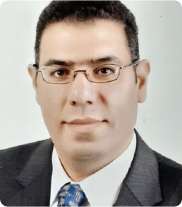 "The 1st edition of Africa Health Excon was a great opportunity to exchange experiences with my dear African colleagues and extend the channels of communication for more upcoming activities. The exhibition was a highly prestigious one displaying the update technology of all medical specialities in one place."
Waleed Moneir - Assistant Professor of Orl, Head And Neck Surgery, Mansoura University, Faculty Of Medicine, Egypt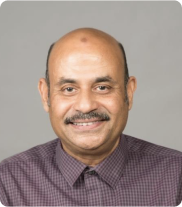 "The Africa Health ExCon was very well organized and a great opportunity for sharing experiences and learning from great professors. It covered all sub specialities in Medicine. Thank you for giving me the opportunity to be among the Congress Faculty."
Yasser Wali - Professor of Pediatric Hematology, Sultan Qaboos University Hospital, Oman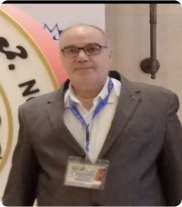 "Very honour to be one of participant in the event. Egypt was. still and will be in the front"
Mohamed Elsadek - Assistant professor, Zagazig University, Egypt
EXHIBITORS Testimonials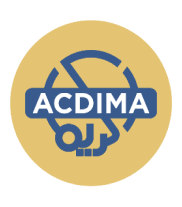 " In regards to the Pharmaceutical sector - Africa Health Excon has succeeded in its first edition in delivering our message: YES, EGYPT CAN..., This event showed all African countries that EGYPT owns the ability to be a hub for Pharmaceutical Industries instead of travelling across the continent to acknowledge the development and scientific advancement to each country separately. ACDIMA is very proud to be always part of Africa Health Excon and its success, looking forward to more coming events."
Olfat Ghorab- CEO of Acdima - Arab Co.for Drug Industries & Medical Appliances, Egypt.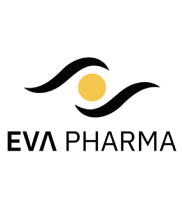 "The success of the 1st Africa Health Excon was witnessed through the participation of hundreds of leading Exhibitors from every industry in Healthcare; the UPA's ability to invite hundreds of global leaders and class A speakers in different Healthcare domains along with many African healthcare/regulatory officials led to the creation of valuable opportunities for B2B discussions. The Presence of his Excellency President Abdel Fattah El-Sisi and his opening speech inspired everyone while reinforcing the reality regarding Egypt being the heart of Africa. I have no doubt that with the unlimited talents and resources present in Africa, we will soon witness Africa united leading the world by example. we believe that we are born in Africa with a purpose to support all African people and our vision is to empower the health and well being as a human right."
Amgad Talaat – General Manager Speciality Care Division, Eva Pharma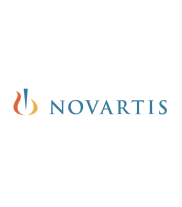 "Driven by Novartis Commitment to Patients and Caregivers, Novartis Egypt is incredibly proud of our participation in Africa HealthExcon this year, that stems from a long-standing collaboration with the Egyptian government and healthcare authorities. Africa HealthExcon is another successful example demonstrating the revolutionary progress in healthcare transformation ongoing in Egypt. As a market leader in Egypt pharma market vested in Reimaging Medicine, we are proud of this effective public-private collaboration where we can cumulate our strengths to drive sustainable value for Healthcare Systems and accelerate access to innovation for patients, tackling major health problem in Egypt, such as;Cardiovascular diseases and Breast cancer"
Sherif Amin - Novartis Egypt Country President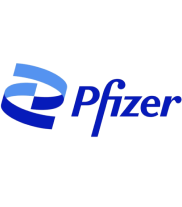 "We are all proud of Egypt's efforts to complement and collaborate with the African countries through a clear vision to establish Africa as a continental hub for health innovation and trade. And we were all pleased to witness the most recent success of Africa Health ExCon under the patronage of HE the President of Egypt and endorsed by UPA to create a sustainable platform to connect healthcare partners under one roof. We believe it is a great opportunity for all countries and companies to share their experiences and ideas, to have a future well-integrated plan. Wishing you continued success and all the best in the second edition"
Dr. Ahmed El Shazly - Pfizer Egypt and Sudan Country manager

Privileged that we have participated in the Africa Health Excon 5th-7th of June 2022 under the auspicious of H.E. President Abdel Fattah El-Sisi. This assembly was a key historic event bringing African Health stakeholders together creating a sustainable platform for exchange and collaboration aiming to improve lives of millions across Africa through Egypt as a main gateway for Health Innovations. The Organization, Content & Exhibitions was magnificent this year, Superb work by Dr. Omar Abdel Aziz,, and the organizing team under the great Leadership of Major General Dr. Bahaa El-Din Zidan, Chairman of the Egyptian Authority for Unified Procurement, Looking forward for participating at 2023 Event
Ahmed Hegazy - Sanofi Specialty Care General Manager Egypt & Sudan
Opening session
Africa Health ExCon2022 opening session panel "Towards Flexible and sustainable health systems in Africa" in the presence of H.E Abdel Fattah El-Sisi, President of the Arab Republic of Egypt, moderated by Dr.Khaled Abd El-Gaffar, Minister of Health with the following panellists:
•Dr.Harvey J Alter, Awarded Nobel prize in physiology
•H.E. Constantino Chiwenga, Vice President of Zimbabwe and minister of Health
•Tedros Adhanom Ghebreyesus, Director-General of the World Health Organization (WHO) through a video speech made during the open session
•H.E. Anifa Bangriana Kawooya, Minister of Health of Ughanda
•Dr. Mariangela Batista Galvao Simao, WHO Assistant Director - General for Access Medicines and Health Products.
•Dr. Ahmed Ogwell Ouma, Deputy Director of The Africa CDC
•Mr. Udaya Bhaskar RAVI, Director General of Pharmaceuticals Export Promotion Council of India (Pharmexcil)
•H.E. Mohamed Awad Tag El Din, Advisor to the President on Health and Prevention Affairs
•Dr. Tamer Essam, Chairman of the Egyptian Drug Authority